JOYO JF-303 Little Blaster Distortion Ironman Mini Guitar Effects Pedal
The JOYO JF-303 Little Blaster is one of the best sellers in our Ironman range and it's no surprise! This pedal is an absolute blast! (Sorry). The Little Blaster can go from light ACDC style crunch to amzingly articulated Van Halen esque distortion and on to modern Ozzy type metal tones. It really is a fantastic pedal. Imagine some of your favourite distortion tones and the Little Blaster will be able to reproduce them not a problem. From 70's rock right through to modern metal the Little Blaster has you covered.
Unlike a lot of distortion pedals the Little Blaster doesn't get muddy and always retains great note definition no matter how much you turn the distortion up. This is thanks to the tone control and the presence control. Using these you can coax almost any tone you can imagine out of this pedal. It really is quite hard to nail the Little Blaster down to a certain song style or bands style as it can do so many different styles so well. It really is a brilliant pedal.
You could use the Little Blaster as your main rhythm sound or as your dedicated solo sound. It is more than capable of both. Some people even run two of them on their board, one set for lighter distortion one set heavier and then just add one to the other for their solos. This gives you almost endless sustain and feedback if desired!

The JOYO JF-303 Little Blaster Distortion Mini Guitar Effects Pedal is an exceptional all round Distortion mini guitar effects pedal. The JF 303 is taken from the 3rd generation of JOYO pedals, the Ironman series. A result of 8 years of JOYO technology a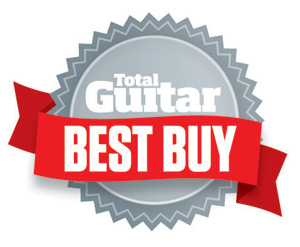 nd expertise crammed into a tiny package, giving you lots of space on your board.
Chuck the time magic delay after the Little Blaster and you could start an 'Eruption'! Ideal for that 70's/80's Hard Rock Lead tone.
Perfect For :Rock and Punk influenced rhythmn work.
Controls:
Presence
Tone
Gain
Volume
Specifications:
True By Pass
Input Impedance: 1m
Output Impedance: 10k
Running Current: 22mA
Power: DC 9V negative polarity adapter, not supplied.
Dimensions :
7.3cm long
4.3cm wide
5 cm tall.
Weight : 220g
Roy Fulton - JOYO Jam Little Blaster.